CS Data Processing Engine

CareerSocially indexes, clusters, correlates and segments, connects and learns data from 20+ social channels, raw data and creates a connected graph to reveal hidden relationships between 100's of data points on people, companies, compensation, location and other behavioural attributes.

Self learns and is real time available.

On demand data acquisition using distributed systems
CS Analytics Engine

CareerSocially creates custom audiences for every task and performs analytics on hundreds of data points real time and runs exclusive custom campaigns for real estate and talent.

Models have 100's of custom variables to be analysed and outcomes are presented in systems real time to users in our propriety lead management systems, mobile apps to clients and their clients.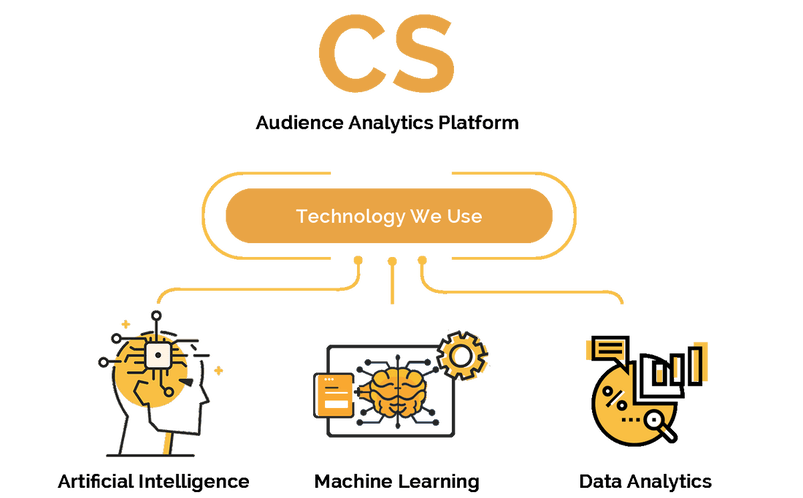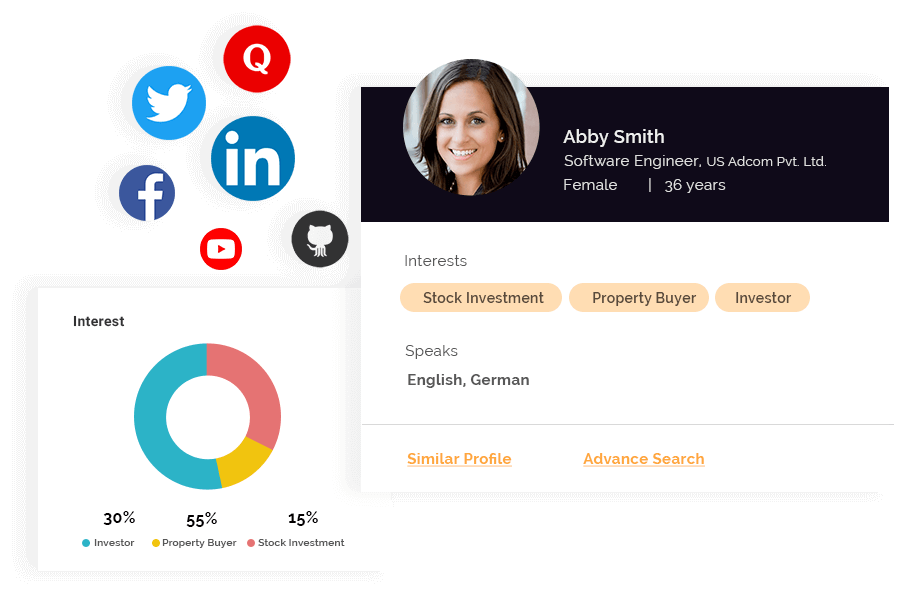 CS Social Connect Engine
Our propriety Social Connect Engine real time gathers requirements, connects all data points and expands the
contextual information
of a person, property, location, lead, builder or agent.
People Finder algorithms connect right profile to right property or job.
This extends the human verification by using AI and ML to get best industry conversion and value to our clients.
CS Lookalike Audience Engine
Behaviour identification
algorithms using social handles to gauge personas interest around property via in-build CareerSocially
real estate taxonomy
.
Our
data gathering algorithm capture data from 20+ sources
. We discover the right persona from our pool of 150+ million profiles.
Our algorithm runs in real-time to capture and update existing data thereby giving most updated data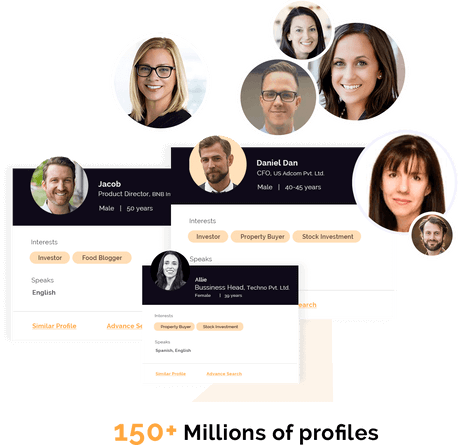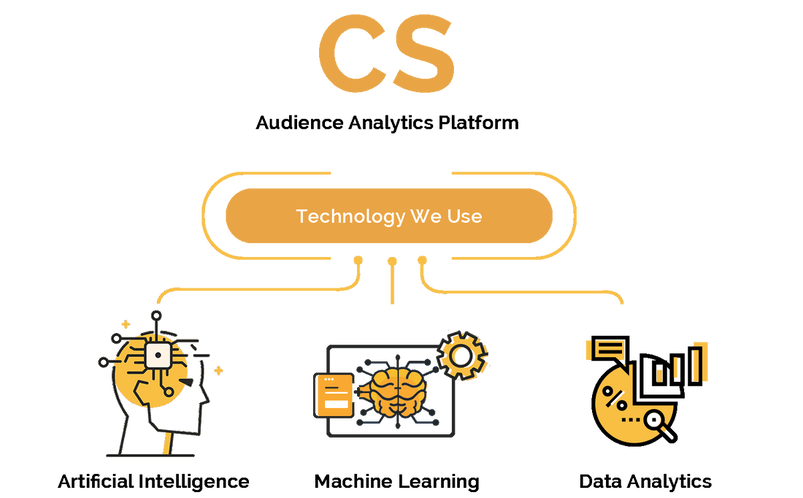 Artificial Intelligence Driven Audience Analytics Platform
Discover the right set of audience to target where the audience is most socially active make our marketing plan more effective and efficient
Smart CRM

Machine Learned CRM to guage positive sentiments of sales executives to create next level of look alike audience.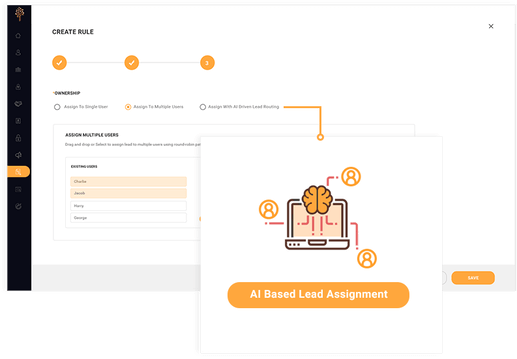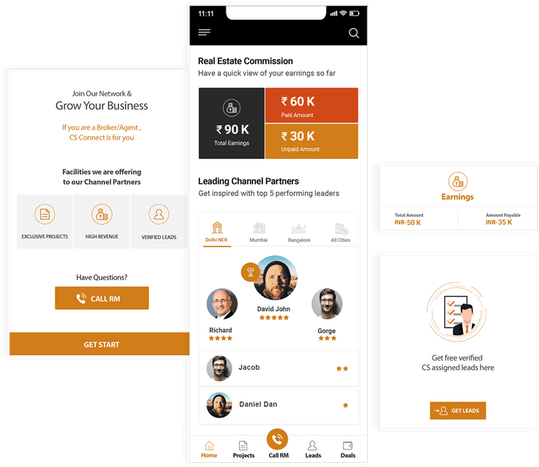 CS Broker & Community Engine
Our algorithm's connects all brokers, builders across all locations, predicts and builds a community for our clients to launch new projects.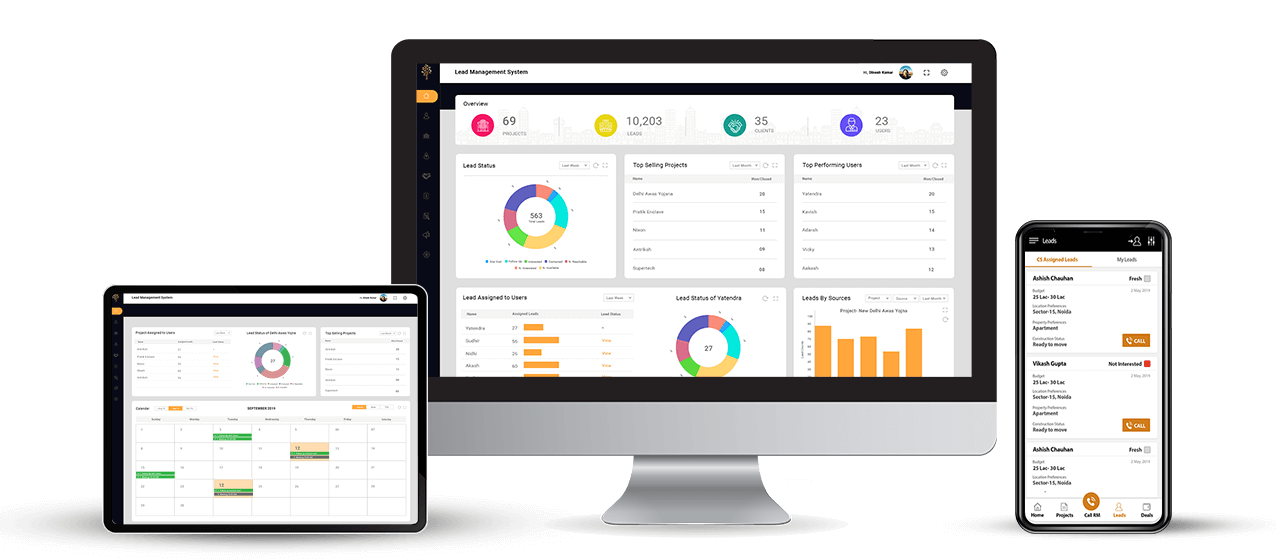 "With more than 150+ million user profiles our Artificial intelligence driven platform defines right audience with right ads"
CONTACT US FOR DEMO *
Please Enter Valid 10 Digit Number
Please Enter Valid Email Address