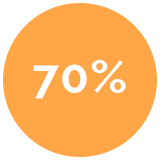 Faster time to hire
Social recruitment gives and immense boost and visibility, with our pre-qualified assessment giving you just qualified lead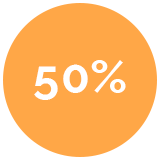 Reduction in cost to hire
We create set of pre-defined candidates and target their look a like across social media platform, reducing your cost to hire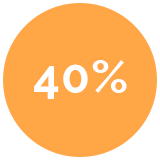 Reduction in attrition
Our artificial intelligence driven algorithm access employee at risk which help to avoid attrition and take necessary steps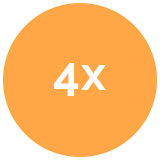 Relavent candidate result
With ideal persona in place, our result fetches the candidates relevant to the job criteria
What if you knew..
... which companies you LOOSE talent to

TALENT MOVEMENT - OUT

What pipeline do you want to build

Analyze reasons why you are loosing to this competitor
​
Identify top organisations where talent is moving.

Also predict where exsisting employee can mostly likely go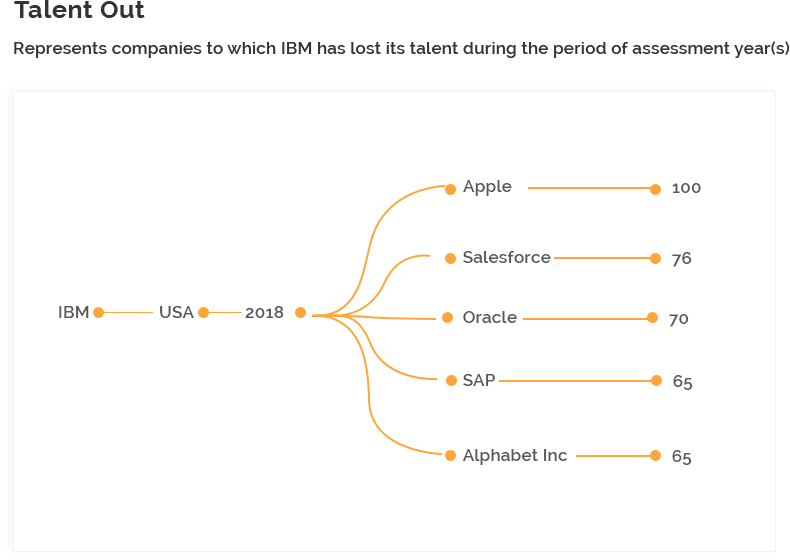 What if you knew..
... which companies you should HIRE talent from

TALENT MOVEMENT - IN

Optimize your talent acquisition strategy,

Find out where your key talent is coming from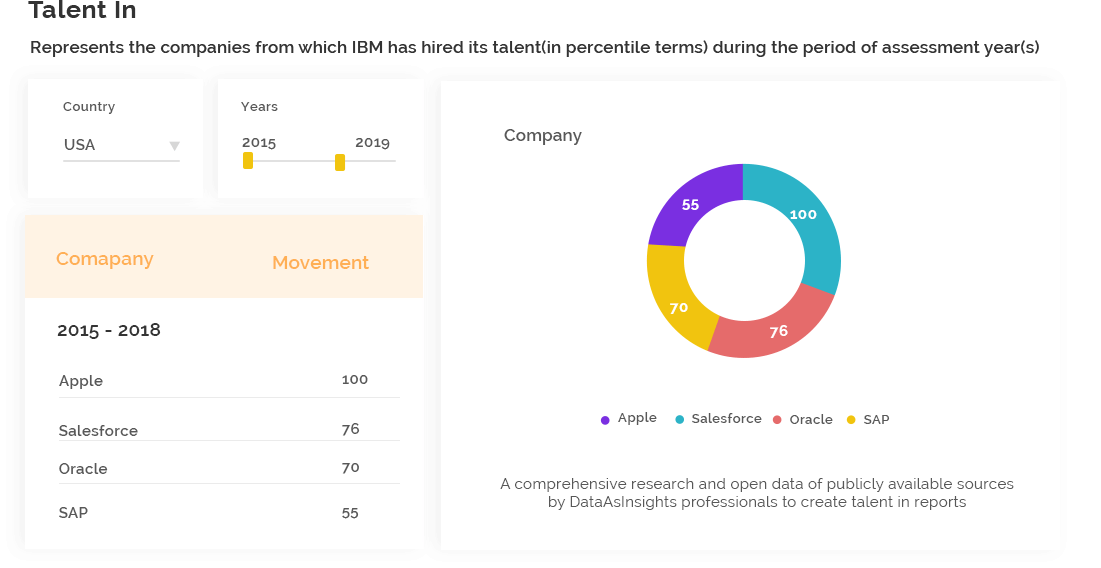 How about a clear picture of..
... skills exiting your company
... hot skills your competition is gaining

TALENT SKILLS MOVEMENT

Plan your workforce for future by analyzing skills needed

Compare skills vs your competition

Analyze skills and competition by region, by city

​Forecasting and predicting your future talent skills.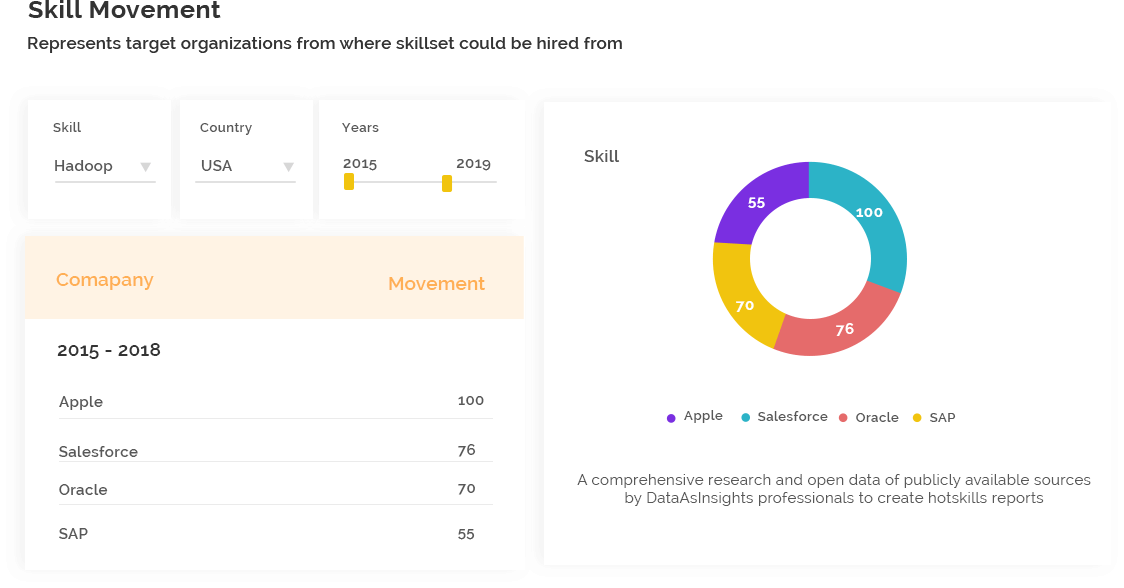 What if you could...
Build your Talent Pipeline and Connect with Candidate Directly

Curated pipeline of talent pool.
​ Build your talent pipeline by finding and connecting to passive candidates with ideal skillsets.

Connect to a candidate with a personalized message directly via email or social media.

Review 360 degree profiles of your employees and candidate c> urated from 30+ social media channels, emails, professional boards and public information into a living database.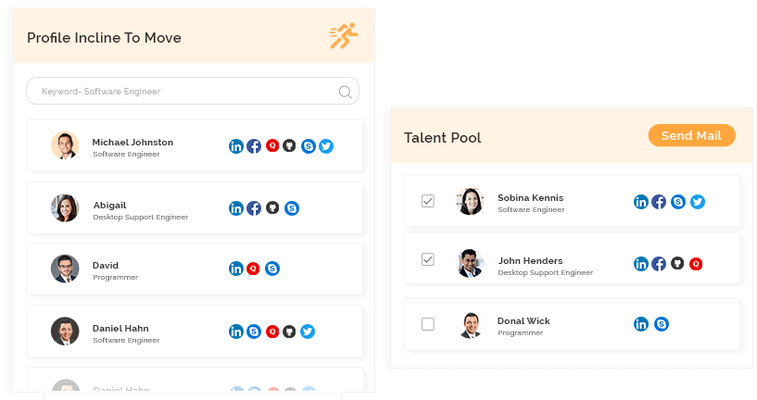 "Interested contact us today"
CONTACT US FOR DEMO *
Please Enter Valid 10 Digit Number
Please Enter Valid Email Address