Transforming Data Into Action
Welcome to
Career
Socially
Startup of the year 2020
| AI & Data driven platform for Real Estate and Human Resources.
​CS for Real Estate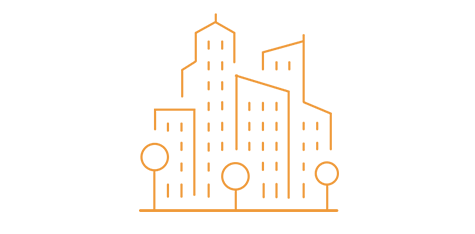 AI Driven Qualified Leads for Real Estate
Lead Generation
Sell | Rent | Open House
​CS for Talent & Analytics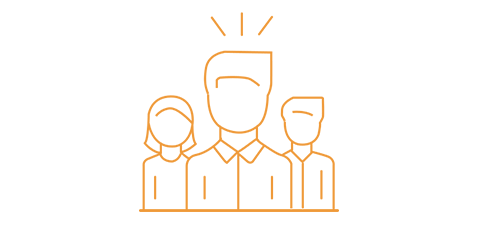 Social Intelligence talent intelligence & recruitment
Social Recruitment, Strategic Talent planning & Analytics
Sell | Rent | Open House
​
LEADS GENERATED BY PLATFORM
TOTAL REAL ESTATE PROPERTIES
BILLION DECISION & BEHAVIOUR DATA POINTS
MILLION CONSUMERS ANALYZED & GROWING
---
Million USD FROM GENERATED LEADS
TOTAL CLIENTS SERVED BY PLATFORM
Innovative Workflow
Multi-Platform Communication & Persona-Specified Campaigns Ensures Target Audience Engagement
CS REAL ESTATE - HOW IT WORKS
We leverage the potential of Artificial Intelligence/Machine Learning
Artificial Intelligence (Al) is system that can learn, infer, recognize, and judge like humans do.
At CareerSocially, we use a unique data-driven approach and create lookalike audiences using our proprietary algorithms to enhance the probability of acquiring real estate leads that have the higher conversion rates.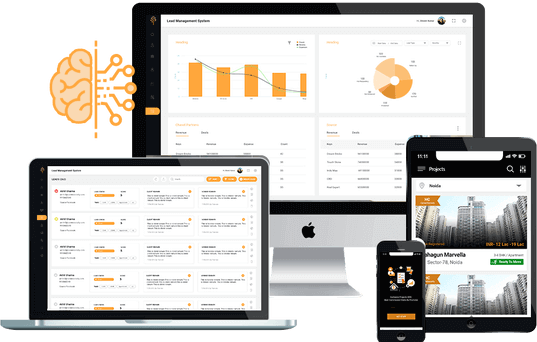 1. PROVIDE PROPERTY DETAILS
Share details related to the pricing, floor plans, locality & offers
2. LAUNCH ADS
With our proprietary data we create buyer & seller persona and run ads on 15+ social media platform, with custom audience
3. HUMAN VERIFICATION
Our real estate agents verify the leads and schedule appointment
4. INTEGRATE TO LEAD MANAGEMENT SYSTEM
Get your leads delivered directly in our Lead Management System or get it delivered in your CRM
CS TALENT & ANALYTICS - HOW IT WORKS​
Take control of your strategic talent problems by using our self-service cloud platform.
We analyze billions of open data points in real time by machine learning & artificial intelligence for recruitment and predict talent insights for your organization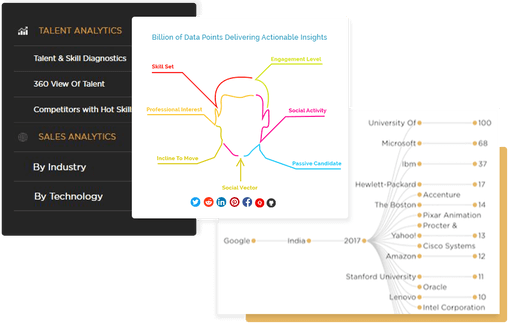 1. Talent Acquisition & Planning
Talent availability by locations & skills
Talent Supply and demand analytics
360 Degree View of a Candidate
Hot skill trends globally
2. Custom Talent Diagnostics
Where you lose talent
Where to hire talent from
Skills exits from your organization
Skills your competitor is gaining
3. Forecasting Future Talent Pool
By competition
By location
By trending skills
By historical data
Our
Assets
DATA - Billions of data points from open web, partners and more data getting added every single minute
TECHNOLOGY - AI-powered proprietary algorithms and systems to predict intelligent outcomes with human verifications.
TEAM - Founding team has more than 15 years of experience in Data Sciences, Real Estate, Human Resources & Strategy
Trusted by
hundred's

of brands and growing fast...
News and Awards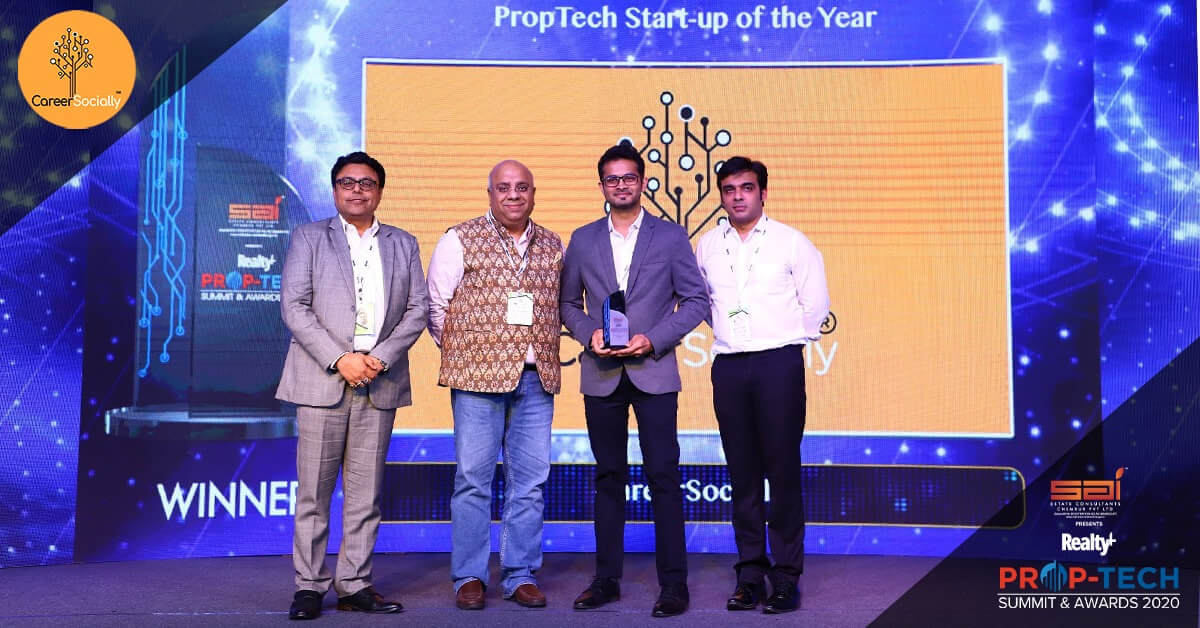 Startup of the Year Award 2020
Startup of the Year Award 2020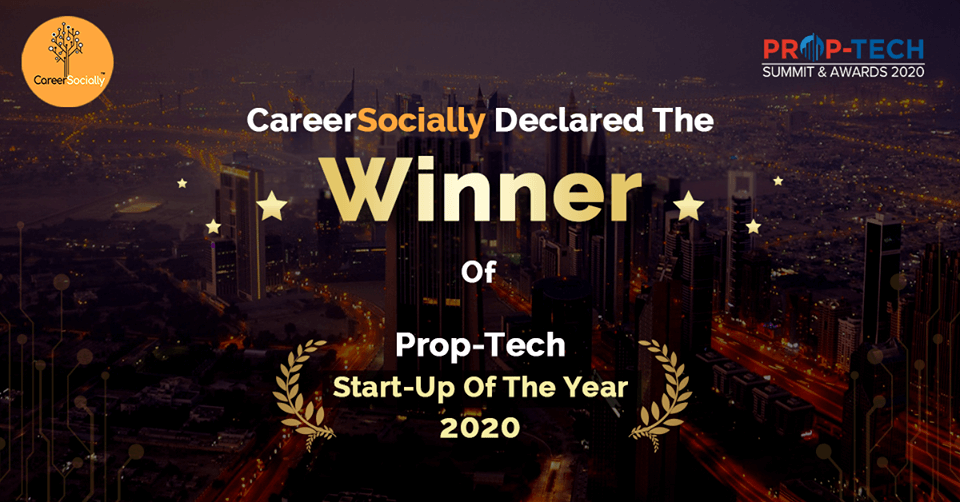 Winner PropTech Company
Winner PropTech Company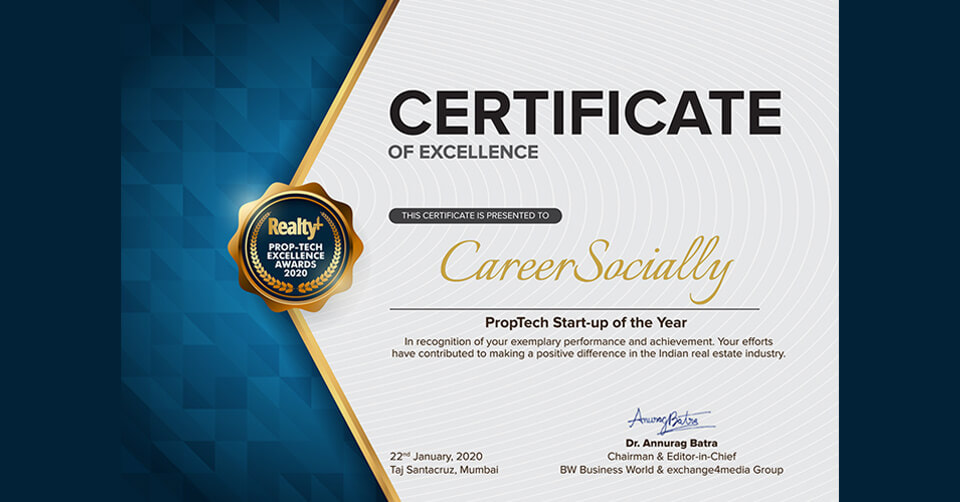 PropTech Start-up of The Year
PropTech Start-up of The Year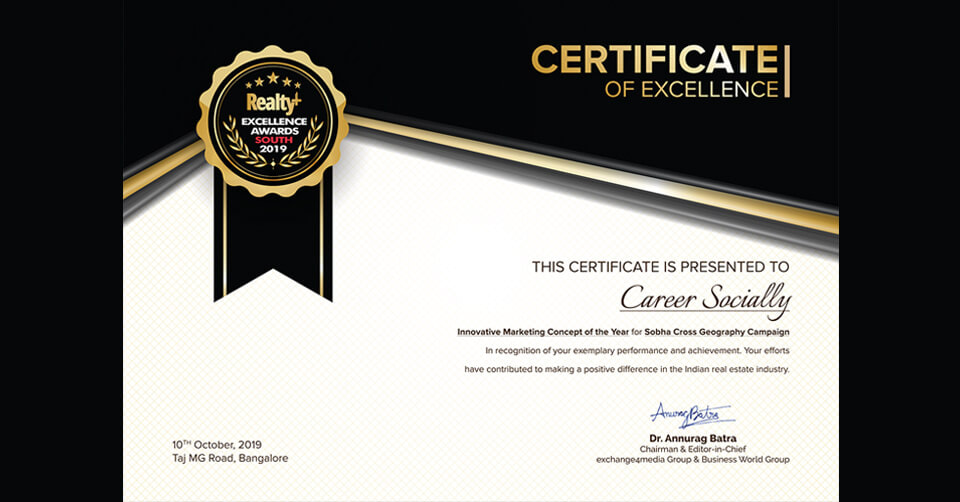 Certificate of Excellence
Certificate of Excellence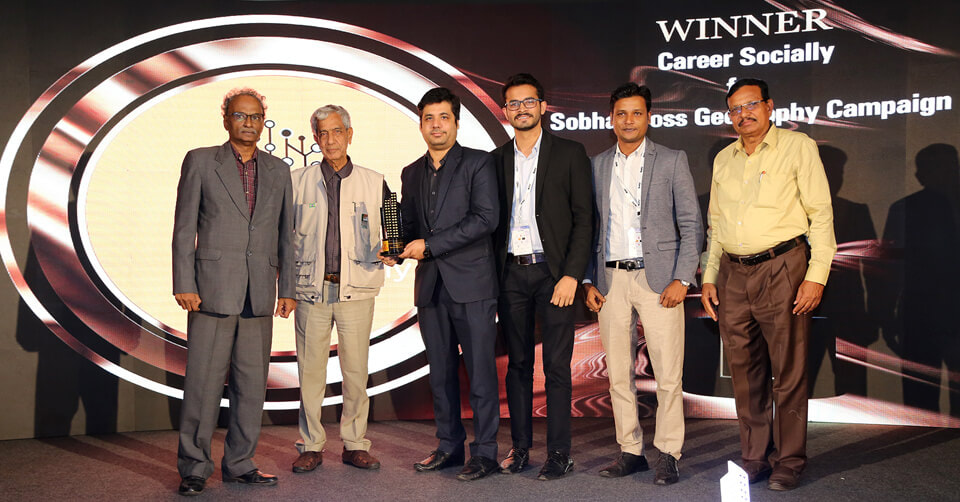 Winner Innovative Marketing
Winner Innovative Marketing
CareerSocially in News
CareerSocially in News